Zero-Day Protection is NOT a Myth
We're baaaaack!
SLPowers is pleased to invite you to our first technology Lunch & Learn event of the season, and it might be the most important one.
Because for all the talk about cybersecurity, and all the layers of defense built into the average corporate network, Zero-Day attacks continue to wreak havoc.
It's easy to understand why. New signatures mean the knowledgebase that fuels most top-down firewall rulesets haven't caught up yet. And depending on the nature of the newly-introduced malware exploit, even conscientious log monitoring may fail to identify malicious activity.
But SLPowers, and our partners at Bitdefender, have some good news.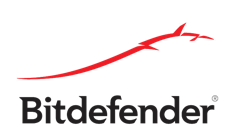 Guaranteed Networks-Secure reintroduces the human element-and not a moment too soon.
Consider these facts:
– More than 800,000 pieces of malware are introduced into the world every day.
– 60% of successful attacks target small and medium businesses.
– It takes the average company more than eight months to even detect a data breach.
– Less than one out of three companies that collect security logs ever review those logs.
Makes for some uncomfortable reading. But not if you are a Guaranteed Networks-Secure customer. We provide event correlation and log review in near real time, to detect and isolate potentially harmful network activity. These logs are analyzed by security experts who handle nothing but the safety and integrity of client networks, and who are experienced at filtering out false positives and escalating alerts that represent genuine threats. They represent one of the best ways of defending against zero-day attacks.
Bitdefender consistently ranks first in major independent tests for protection, performance, and usability.
New ransomware variants and other zero-day threats routinely bypass traditional AV/anti-malware security. At SLPowers, we're constantly researching independent industry tests on how well various security companies defend target networks. And Bitdefender is a consistently outstanding performer.
For example, they detected 99% of unknown threats in independent trials run by reputed independent testing organization, AV-Comparatives-the highest score any such company received. In another test, by the Independent IT-Security Institute, Bitdefender outpaced Intel, Kaspersky, Sophos, Symantec, and Trend Micro.
While all of those vendors boast revolutionary technologies, real innovation keeps Bitdefender ahead.
– Advanced application behavior monitoring, through their Bitdefender Advanced Threat Control (ATC), permanently monitors running processes for signs of malicious behavior. A pioneering technology launched in 2008, ATC has constantly been enhanced, keeping Bitdefender a step ahead of emerging threats.
– Bitdefender has developed one of the industry's largest security intelligence clouds. With over 500 million machines protected, the Bitdefender Global Protective Network performs 11 billion queries per day and uses machine learning and event correlation to detect threats without slowing down users.
– Artificial Intelligence and machine learning are essential components of Bitdefender's approach to defending against a threat landscape that is larger and more sophisticated than ever. The result?  Better detection rates with fewer false positives.
To recap, since it's been a few months since we've gotten together . . .
That's lunch at Morton's . . .  A proven cyber-defense strategy to fortify your data network . . .  The industry's highest-rated provider of anti-virus and anti-malware solutions . . .  And a chance to interact with some of Florida's top network engineers and security analysts . . .  And it's all on us.
Not a bad way to kick off the fall season.
Space is limited, so register today.
---
---
Categories: Community Events, Current News and Events, Data Security, Lunch and Learn, SLPowers